Dr. Jeannette Abboud
Dr. Jeannette Abboud received her Arts & Science degree (1976) from Villanova University, her Medical Technology degree (1978) and her Dental degree (1985) from the University of Pennsylvania. A participant in dental research since 1978 and a practicing dentist in Drexel Hill, Pa. since 1985. Dr. Abboud is also a fellow in the Academy of General Dentistry, an active member of the American Dental Association, the Academy of Stomatology, and the Delaware/Chester counties Dental Societies. Dr. Abboud is also proud to be a member of PEARL (Practionners engaged in applied research) and actively recruits her patients to be participants in the advancements of the dental field.
---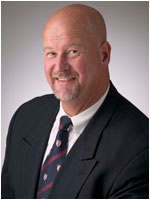 Dr. Stephen Niemczyk
Dr. Niemczyk graduated from the University Of Pennsylvania School Of Dental Medicine, receiving his D.M.D. in 1982 and his postgraduate Endodontic certificate in 1984. He was appointed Clinical Assistant Professor in the Department of Endodontics in 1984, and established a private practice limited to Endodontics in Drexel Hill, PA. He lectured extensively within the SDM at the undergraduate and postgraduate levels, directed the pre-clinical endodontic laboratory and was later named to the full time position of Director of Undergraduate Endodontics.

Dr. Niemczyk also served as the interim Post Graduate Director and Endodontic Clinic Director during his tenure at the SDM. He was the first director of the laboratory portion of the two-day Microscopic Endodontic Surgery Course, the first university-based course of its kind in the U.S. He was the recipient of many awards, including consecutive Earl Banks Hoyt Awards for Academic Teaching Excellence. Since 1995, Dr. Niemczyk has been the Director of Endodontic Microsurgery at Harvard University in Boston, MA and Albert Einstein Medical Center in Philadelphia. He also serves as a surgical consultant to the Postgraduate Endodontic Program at the National Naval Medical Center in Bethesda, MD., the U. S. Army Endodontic Residency Program in Fort Gordon, GA. and is an adjunct Lecturer and Mentor at The Scottsdale Center for Dentistry.

Dr. Niemczyk has lectured extensively in the U.S., Central America, Europe and Asia on topics ranging from Microsurgery and Intentional Replantation to advances in Non-surgical Endodontics. He is the author of numerous papers and the founder of Endodontic Microsurgical Innovations. He is a member of the Pennsylvania and New Jersey Dental Associations, American Association of Endodontists, Delta Sigma Delta Dental Fraternity and numerous study clubs, including the L.I. Grossman in Philadelphia and Edward C. Penick in Washington, D.C. (President, 2008-2009) He maintains a full time practice limited to Endodontics in Drexel Hill, PA.
---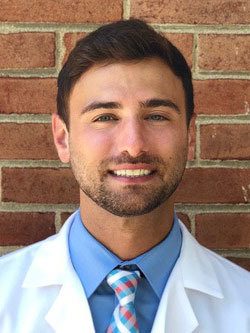 Dr. Jake Uram
Dr. Uram grew up in nearby Jenkintown, PA. He received both a Bachelor of Arts and a Doctorate of Dental Surgery (D.D.S.) at the University of Maryland. While there, he completed a clerkship in Periodontics, learning advanced diagnostic testing and procedures associated with gingival tissue and alveolar bone health. He also helped to conduct research on the pharmacological effects of certain medications on endodontic therapy. He returned home to complete a General Practice Residency at Albert Einstein Medical Center, where he received advanced training in cosmetic dentistry and surgical implantology.
Dr. Uram's top priority is making patients feel comfortable and relaxed. He follows the philosophy that the patient's number one concern should be addressed first. Dr. Uram regularly attends continuing education courses to provide his patients with the most modern and highest quality of care. He's currently working towards earning a Fellow designation within the Academy of General Dentistry, an honor awarded to less than seven percent of dentists in the United States. He's an avid Philadelphia sports fan, and when he's not in the office, he spends his time at the gym, golfing or hanging out with friends. He enjoys living in Philadelphia and experiencing all of its world-class restaurants.